Curious about the Raspberry Pi? Thinking of getting one? Maybe you have one and are not sure what to do with it. We will explore and share how-tos and tips for the Raspberry Pi. 
No need to have your own Raspberry-Pi for this meetup. This will be more of a group exploration of the PI and we will have a couple of Raspberry Pis on hand. 
What is the Raspberry PI?
The Raspberry Pi is a credit-card sized computer that plugs into your TV and a keyboard. It is a capable little computer which can be used in electronics projects, and for many of the things that your desktop PC does, like spreadsheets, word-processing and games. It also plays high-definition video. We want to see it being used by kids all over the world to learn how computers work, how to manipulate the electronic world around them, and how to program.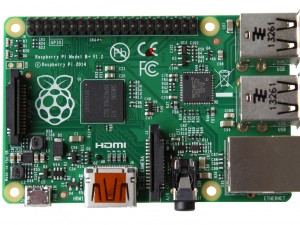 Why we charge $5 for meetups: , it keeps the lights and heat on which is a good thing so that we can keep on teaching and helping others at FUBAR.  Also it helps ensure people show up. All Meetups are free for full FUBAR Members.