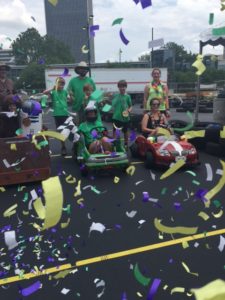 FUBAR Racing team continues their racing season at Kansas City Maker Faire June 25 and 26th. The team performed great despite the scorching heat.
Bill's build this year held up like a champ and the leaf cells seem to be the game changer in the series.

Results from Kansas City Maker Faire Races:
Qualifiers: Pole Position – Jean
First Sprint Race: 2nd Place – Rick
Second Sprint Race: 1st Place – Bill
Endurance Race: 1st Place – Bill, Jean, Rebecca
Overall Race Points: 1st Place
Overall Moxie Points: 3rd Place
All Around Kansas City: 2nd Place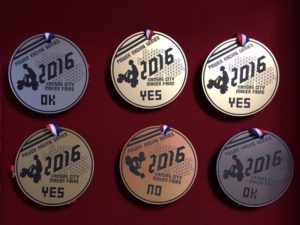 Bill's and Rick's families were a huge help and instrumental in cheering us on and the great moxie points.  Thank you so much for your love and support.
Now, onto Detroit Maker Faire Race, July 30-31.  Wish us luck!